2D Grid Checklist
With Checklist grids, you don't have to create different checklists and tasks for different workflows of the same process. Plus it's so much easier to track where things are!
Stages
Think of these as the various different steps, columns or different roles of any project or process. Add these in any order but ideally chronologically for the ease of tracking progress.
Add a stage by giving it a name, and you can also assign the stage, ergo the entire column to a user. Reorder a stage or edit the name, assignee at any time by simply clicking on it.
Super Tasks
Grid tasks are the rows that contain what needs to be done, across each stage. Give each super task a name, and each stage will get a corresponding task cell for it. Super task names can be easily edited inline.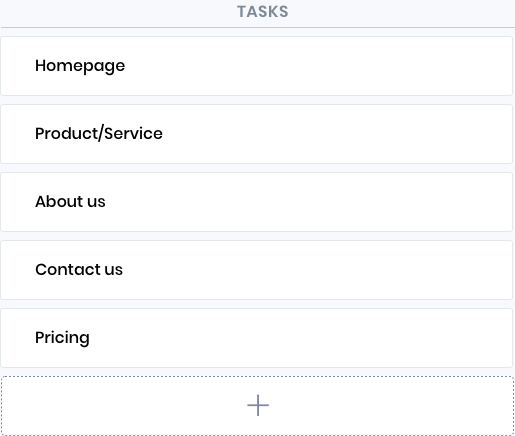 Task cells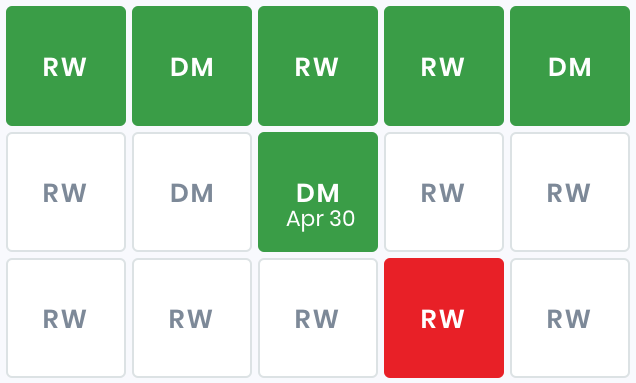 Each intersection of a stage and super task becomes a task cell. This means a task cell is created across all stages the moment a super task is created. Each task cell behaves like an individual task and displays the initials of the stage assignee & due date (if any).
Managing Grid Tasks
Click on the edit icon of any task cell to edit the assignee and due date for that cell. If a task does not apply to that stage, make it inapplicable for that cell.
Examples
Grids can help reduce creating multiple checklists for the same processes and streamline the progress tracking. Here are some instances
Various stages of Website Creation - Wireframes, Requirements, UI Designs, HTML, Development, Testing, Release
SEO Metadata creation for different pages - Title Tag, Metadata, H1 tags, Image Alts
Now you can get your workflows & collaboration in order right away.