Intuitive Checklists
Cleversort checklists are simple, visual & effective. You have ready templates to choose from or start with a blank list and build on.
Name your Checklists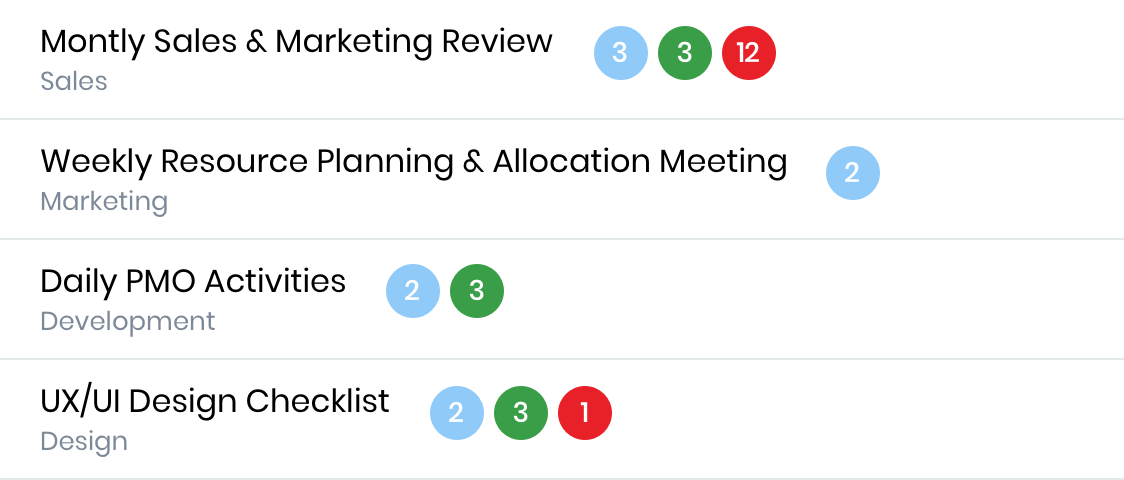 This way all your processes, projects, campaigns, workflows or personal tasks live in clearly segmented lists. Use names that are easy to remember, seem apt for the process in hand and will help you find the list easily.
Add Checklist Users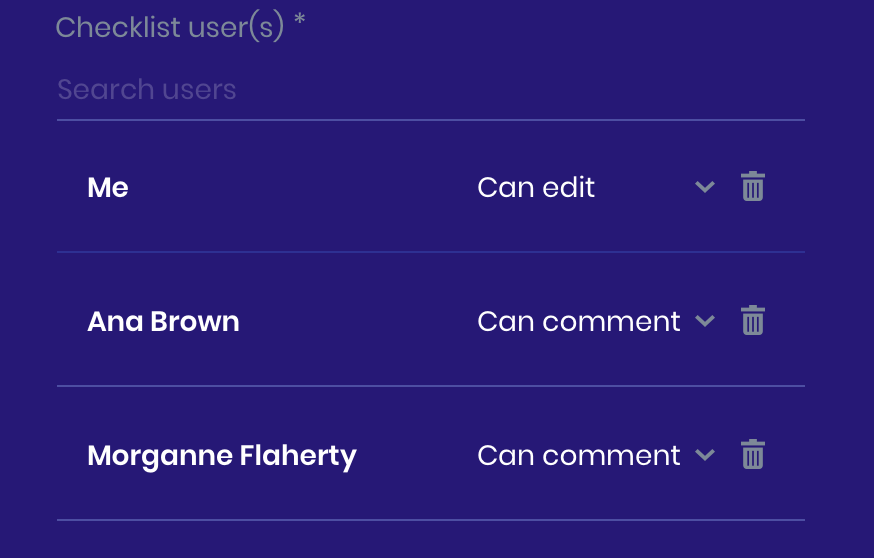 Adding contributors to a checklist makes accountability and progress tracking get really easy. Add paid users and give them full edit or comment access. Add other contributors for free, which still enables them to view the checklist, update tasks assigned to them and exchange notes, files or much more. Just click on a name if you see it or type to find it there or add a user via their email address.
Organization Functions

You can map checklists to a core department in your organisation. This way, all processes under one function, for e.g. Human Resources or Accounting remain well segmented.
Examples
Now that you know checklists can really help you sort your task management, lets see instances of how you can use them.
Employee Orientation Checklist
Safety Inspection Checklist for Whiz Automobiles

Unlock the full power of Cleversort Checklists for managing your tasks, team & productivity.