Free Collaboration forever
Cleversort comes with a great feature that allows your organization to only pay for the people that will need to use it at all times.
While these users can enjoy the platform & benefit from it fully, you can also add your clients, vendors, or any other third-party collaborators for free only on specific checklists they need. And this stays free for as many users you want to add!
Share a Checklist
From within each checklist, manage the people that are contributing to it.
Choose from the list or enter the email address of the user & click send invite.
Once they accept the invitation, you can start collaborating with them on your list!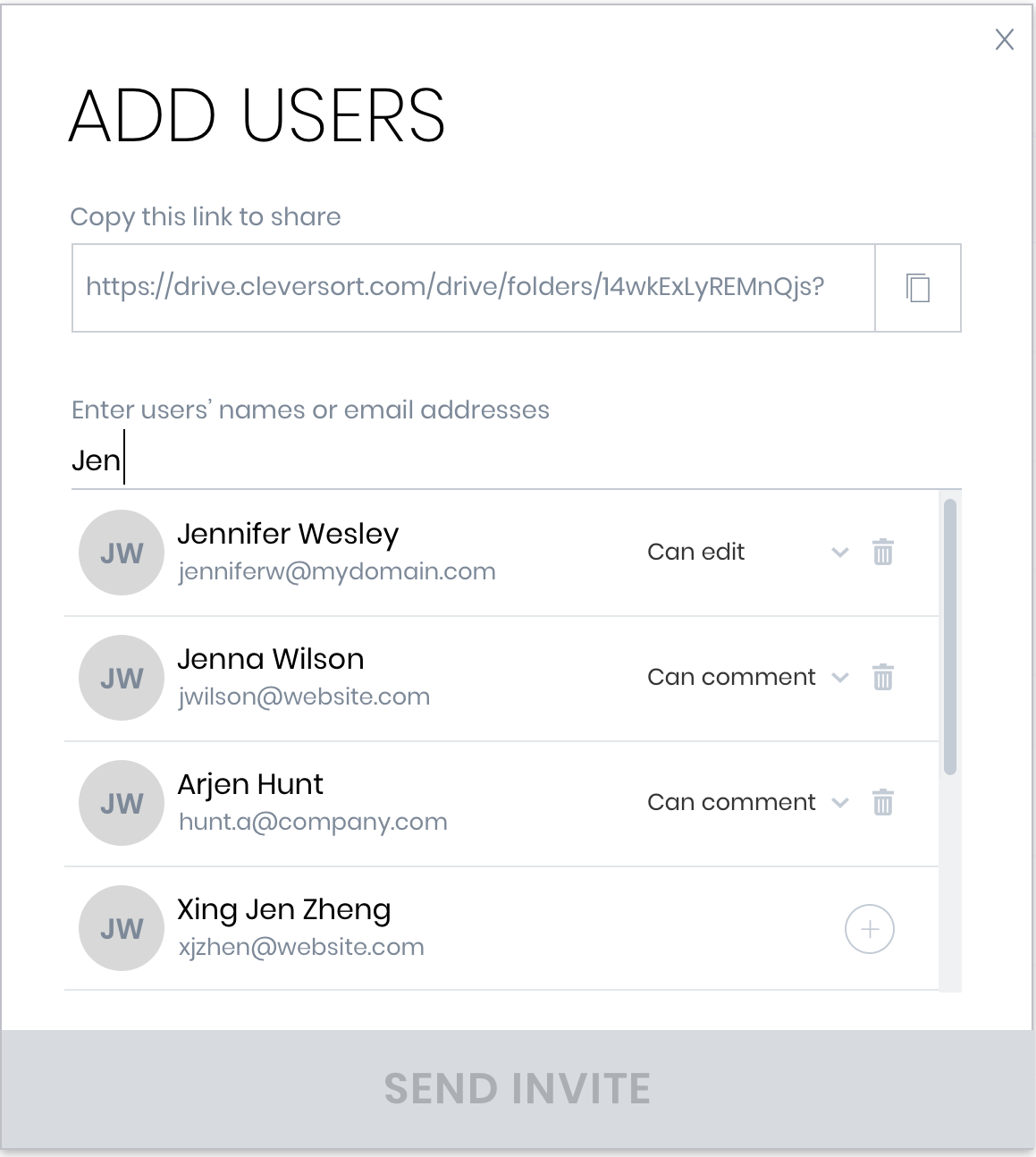 Users can also be upgraded to the organization or made into a free collaborator from the User Management section at any time. Free users can still do a lot on the platform:
Get assigned to tasks
Update the status of these tasks
Get tagged in Note threads
Add or Reply to conversations
Access all links & files
Invite other collaborators
Examples
Creative or Marketing Agency
If your team has hired a creative agency to do a specific campaign, you can create a campaign checklist on cleversort and collaborate with them on it for free. Plus members of your team & their's can all be assigned tasks, get feedback, share files, and discuss progress around that campaign all on the same checklist. That way you don't need another set of documents & emails every time you decide to work with an external agency! And you can do all this for free.
Office Supplies provider
Create a checklist that specifies all the office supplies you need, and share it with the supplier. You can coordinate with him on the items that are needed, any replacements, any changes in the order, references, whether they were quality checked & delivered. What's more, you can then use the same list to repeat this whenever needed and also modify it as you like from time to time. Sharing your list with him and all of this collaboration is free, forever.
All communication can now be seamless & in one place.