Notes & Comments
Notes allow users to add an annotation, tag users, add links or attach files to a task so everyone can collaborate easily. This can be done separately on each task of the checklist, so comment threads remain more specific.
Adding or Viewing a Note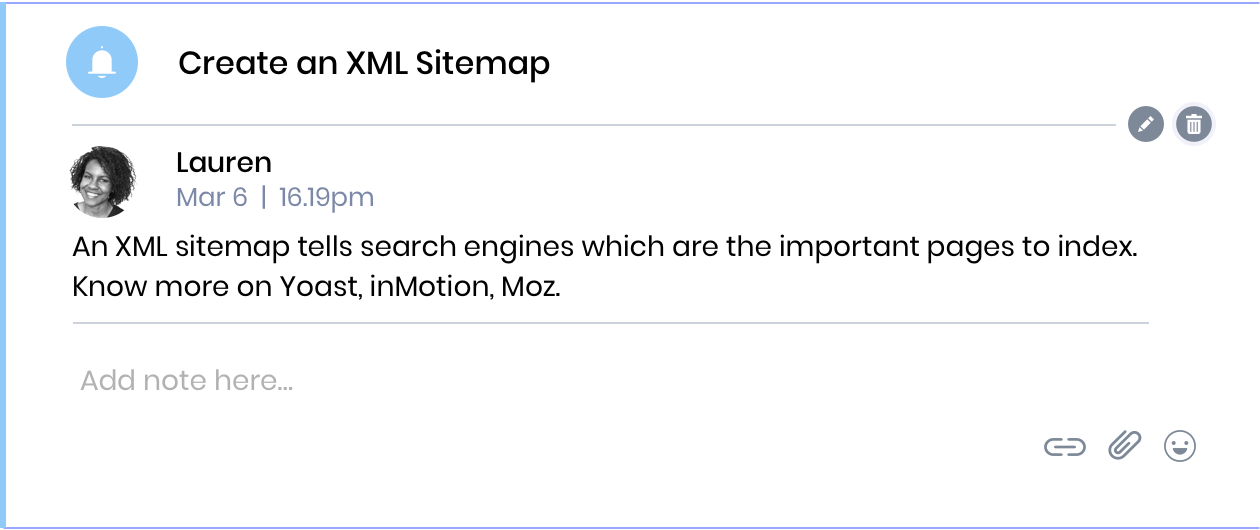 On hovering over a task, click on the icon to add a note. If a task already has a note, click on the note icon to edit it (if you are the note creator) or simply start adding a new reply.
Tagging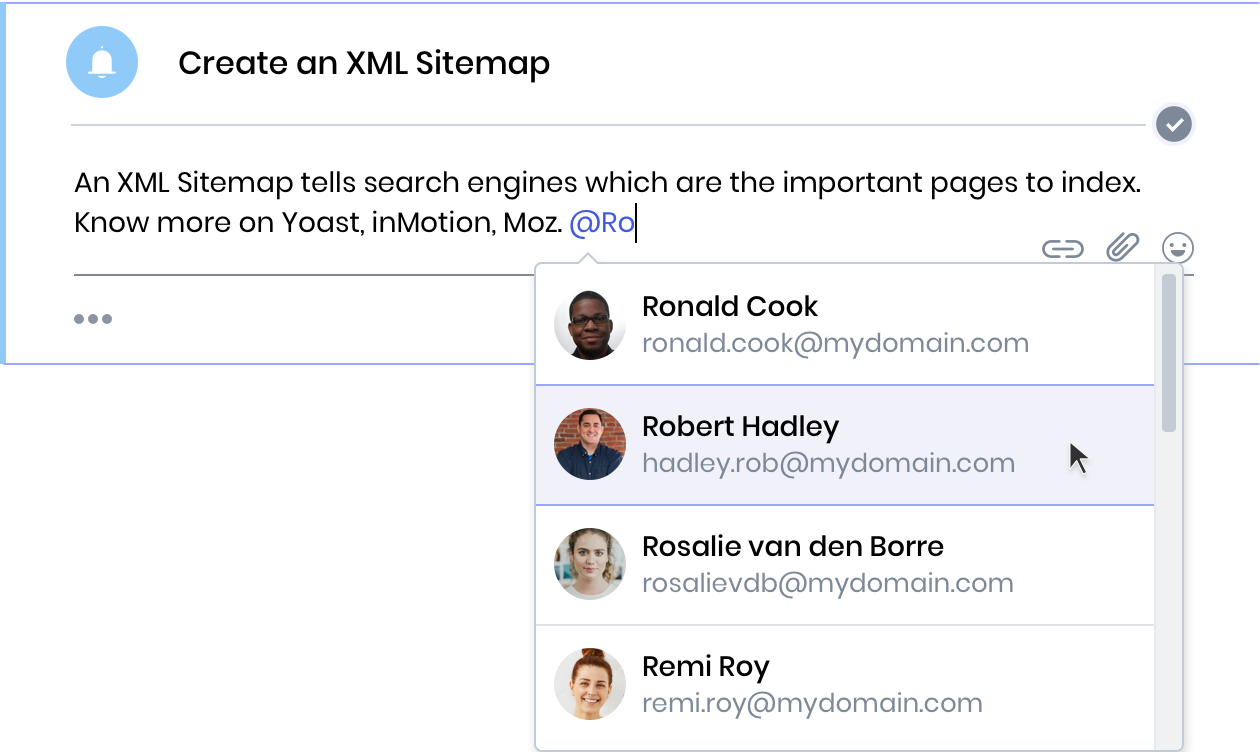 Tag another user to be notified by simply using "@", typing the user's name & then selecting the user from the list. The tag can be removed using backspace.
Links
To add a hyperlink to any text on the note, select that text, click on the link icon and enter the link there. Links show up in blue color & can be edited or removed at any time.

Attachments

Upload files from your device or from Google Drive or Dropbox by selecting a file or dragging & dropping it. Attachments can be removed by the note creator at any time and downloaded by anyone who has access to the checklist.
Replies
Any collaborator on a checklist, can access notes & reply to an existing one. When you view a note, you can just start replying to it in the text box below.
Note Lists
On a Checklist Details page, a list of all the notes on that checklist can be seen. This displays all the notes on the checklist tasks, with the details of the note creator, time & date stamp and options to edit your own notes or reply to others.
Examples
Collaboration on tasks can be the key to smooth communication amongst the team. Here's a few instances of how notes facilitate that.
Create Metadata content for all website pages

Note: The website metadata increases traffic, relevance and trust score for your website. In addition to the Grid in this checklist, use this Excel Template and also read more on such articles about the best practices for SEO based content creation.

Redesigning the Product page for Simple Sugars

@mark @sherry check out this article for inspiration.
Get sorted communication at work today!