Checklist Templates
Templates on cleversort are created by experts as a standard list of tasks under various workflows across multiple industries. These checklists include a deeper dive into tasks, links to reference material and annotations that make your processes easy to track and consistent. Preview & customize these as you want.
Templates List
Choose a blank checklist or from a list of ready templates available with your Cleversort subscription. Search for or filter by industry or organization functions to find a template that will help you. We've got personal checklists too!
Template Preview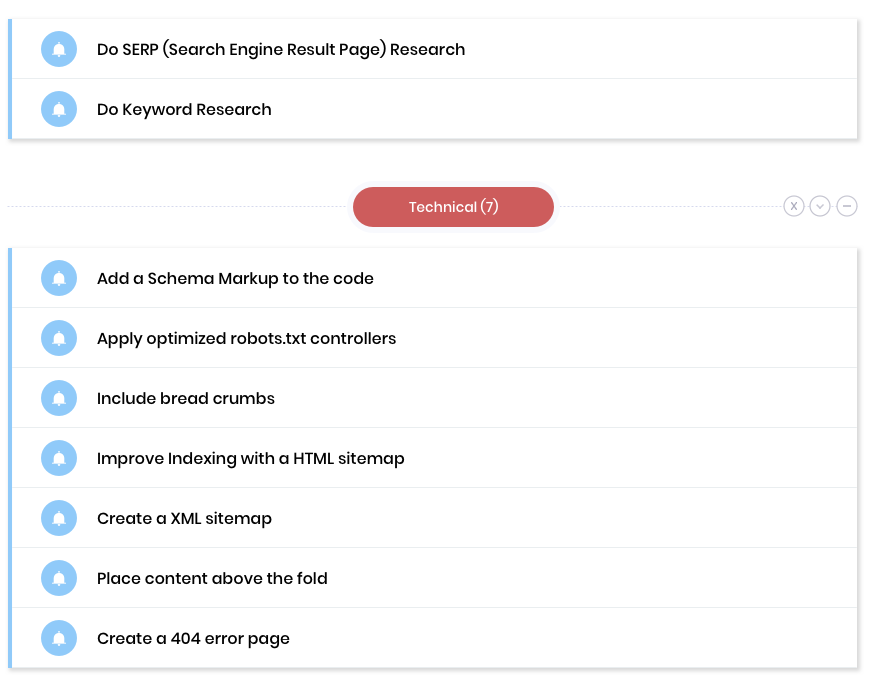 Once you choose a template, preview the list of tasks, segments and notes so you can start getting work done.
Setup your Checklist
Add an apt Checklist Name & include contributors to the checklist to either manage or simply collaborate with. This information can be edited later.
Customize & Start Work
Add or remove tasks, assign users, give due dates and start using it as a Cleversort checklist. Click on publish and the list will be ready to use!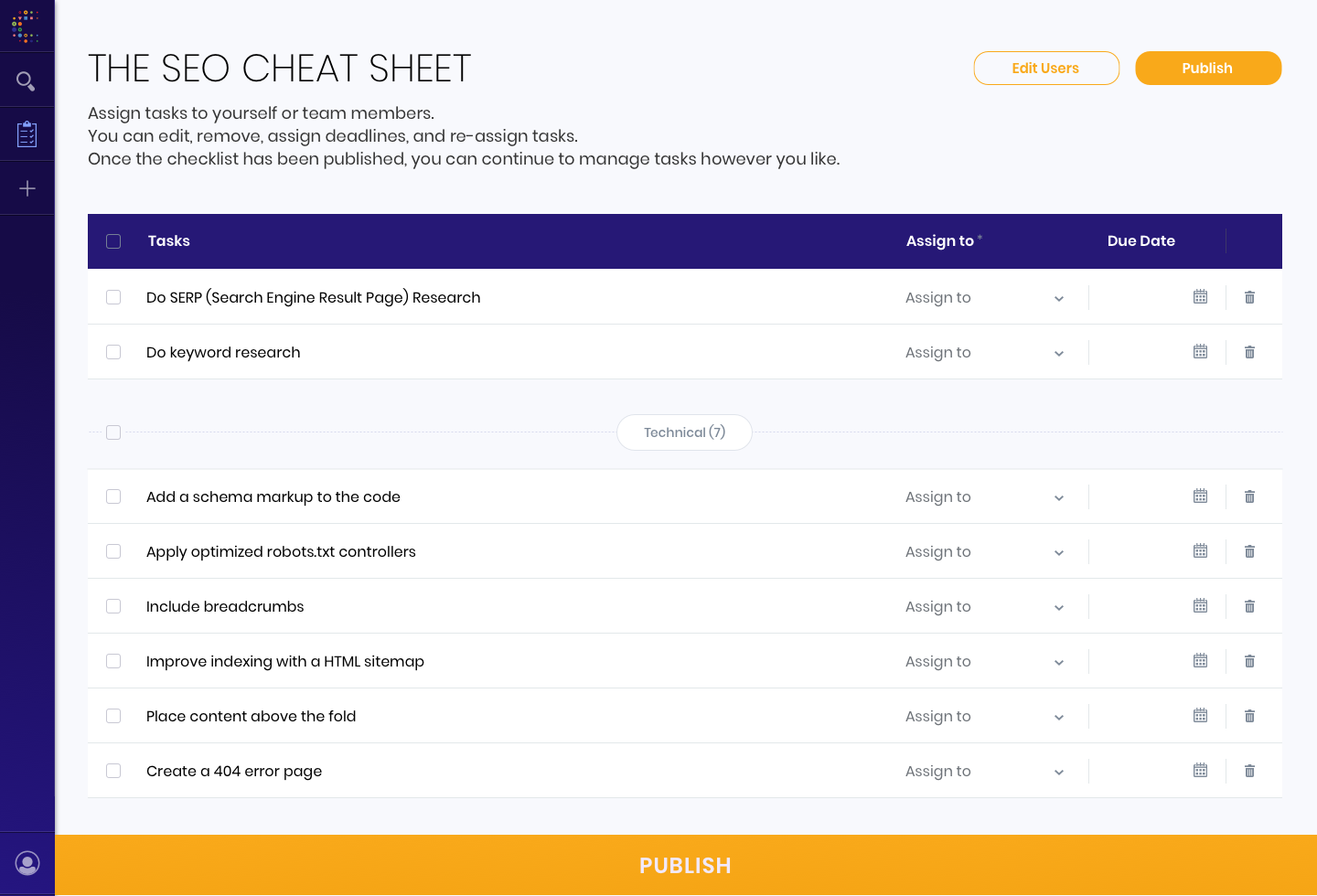 Examples
Templates not only save your time, but add value to the workflow creation and uniformity. Here are some instances of Cleversort checklists you can start using immediately.
SEO Checklist for website
Year end financial Checklist Template
Check out the templates and try one out now.